Accommodation in Arusha before your Kilimanjaro climb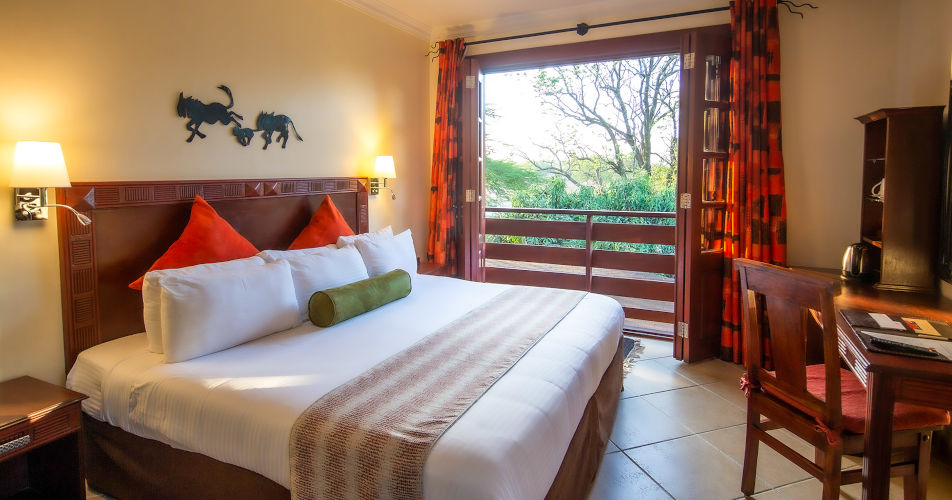 If you prefer to stay in Arusha before your Kilimanjaro climb, you will be booked into a hotel as part of the cost of the tour on a bed and breakfast basis. Unless you ask otherwise we use a basic 3-star hotel, for the pre-trek arrival night.
For those wishing to upgrade their accommodation before climbing Kilimanjaro or add extra nights post-trek, there are several options of in either Moshi or Arusha ranging from small charming boutique bed and breakfasts to luxurious 5-star hotels. Our preferred partners are:
---
Onsea House, Arusha –
Located 10 minutes east of Arusha. Voted the best luxury B&B; in Arusha and recommended by several experts as a boutique hotel and hip hideaway in the region. They strive to bring greater comfort and better food than any other guesthouse or restaurant, with more personalized service than in a hotel and more privacy than a lodge resort.
---
The African Tulip, Arusha –
Located 5 minutes walk from the centre of Arusha. An elegant and charming hotel with 29 guest rooms. The rooms are individually and stylishly decorated using warm African tones. It has an excellent restaurant featuring Tanzanian and International dishes.
Alternatively, you can choose to stay in Moshi before climbing Mount Kilimanjaro instead of Arusha as Moshi is nearer to the mountain than Arusha is.