How to get to Kilimanjaro – by air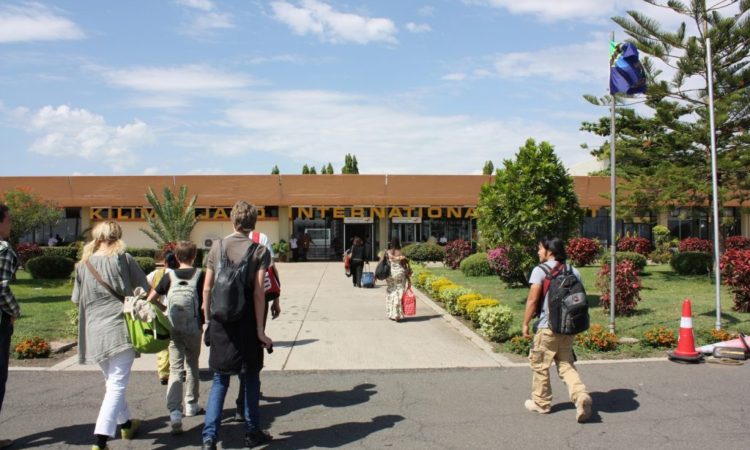 Tanzania has three major international airports:
Dar es Salaam
Kilimanjaro
Flying into Kilimanjaro International Airport is most convenient if you are climbing Kilimanjaro as it is situated only 48km away from Moshi and a similar distance from Arusha.
From the UK, the easiest and quickest way is to fly to Kilimanjaro (JRO) from London, Manchester or Birmingham with KLM via Amsterdam.
It is possible also to fly into Nairobi with British Airways and then take internal flights with Ethiopian, Air Tanzania, Air Kenya and Precision Air to Kilimanjaro International Airport. This route suffers from the fact that Nairobi airport is not great and the transfer times can be quite lengthy.
If you are planning a beach break after your Kilimanjaro climb in Zanzibar then it is easiest and cheapest to book an open-jaw ticket where the return flight to the UK is from Dar Es Salaam.
While all of these air carriers are generally reliable it is not unheard of that baggage sometimes goes astray and is put on the wrong connection. We would, therefore, recommend that you travel in your walking boots and carry a few essentials in a carry on bag so that this does not delay your trek start.
Tanzania's departure tax when departing from a Tanzanian airport is currently US$30 for international flights. Internal flights are cheaper though still subject to airport tax; the exact tax varies from airport to airport though is currently around US$6-11.
How to get there – by road
A regular shuttle bus service operates between Nairobi and Arusha/ Moshi twice a day. It is a long dusty drive that takes about 8-9 hours through Kenya and passes through the main border town of Namanga, located about halfway between Nairobi and Arusha, where you have to pass through border control and buy an entry visa for Tanzania which costs around US$50.