Book this Tour
[[[["field16","equal_to","Yes"]],[["show_fields","field14"]],"and"]]
keyboard_arrow_leftPrevious
Nextkeyboard_arrow_right
Add to wishlist
Added to wishlist
Removed from wishlist
4
Add to compare
Group Size
Join Group, Private Tour
This 6 Days Mount Kilimanjaro climb via the Marangu route will take you to the summit of Mount Kilimanjaro, the Uhuru peak.
It might take anything from 5 to 6 days to finish the Marangu trek but we recommend this 6-day itinerary. we do not recommend the 5 day Marangu route variation since the rapid ascent may diminish your chances of reaching the top.
The biggest difference between the 5-day and 6-day Marangu routes is the extra acclimatization day.
6 Days Marangu Route Prices
Below are the costs of the 6 day Marangu route package, starting from $1,355 per person sharing for a group of 10 people.
| | | | | | | | | | |
| --- | --- | --- | --- | --- | --- | --- | --- | --- | --- |
| 1PAX  | 2PAX | 3PAX | 4PAX | 5PAX | 6PAX | 7PAX | 8PAX | 9PAX | 10 PAX  |
| $2105 | $1,715 | $1,590 | $1,525 | $1,485 | $1,460 | $1,420 | $1,400 | $1,385 | $1,355 |
Let us know if you need to climb Mount Kilimanjaro on a full moon using the 6 days Marangu route and we will contact you back with 6 day Marangu route full moon dates and prices for years 2022-2023.
Previous trekking experience is strongly advised, since the days will consist of 6-8 hours of hiking with daily ascents of 900m to 1,000m, with the occasional day going to 1,100m to 1,200m.
You'll need entire faith in your abilities to journey through challenging terrain for several days. Altitude and weather extremes may be faced, and physical and mental strength will be required to accomplish the trip since the days will be long and exhausting.
Marangu Huts Accommodation
All of the accommodation huts along the Marangu Route sell snacks, beer, soft beverages, and mineral water, and they are all connected to the Park Office through radio. This trek may be completed in 5 days, however, an additional day for acclimatization at the Horombo hut, Kilimanjaro's only campsite with beds and mattresses, is recommended.
The trail itself draws inexperienced hikers or trekkers who want to experience the luxury of staying in a dormitory-style cabin, as this is the only trail that provides this level of comfort.
Here is where you will be stying while climbing Kilimanjaro using the Marangu route:
Mandara Hut
Horombo Hut
Kibo Hut
The Marangu route, otherwise known as the 'Coca Cola Route,' is the most popular way to climb Kilimanjaro's summit due to its popularity and relative easiness.
Climbing Mount Kilimanjaro via The Marangu Route
The Coca-Cola Route, which is the only route that uses huts instead of tents as a type of housing, is also known as the Marangu Route. On the slopes of Mount Kilimanjaro, it is one of the most popular routes.
Summit night via the Marangu Route begins at Kibo Hut and follows a steep rise past Gilman's Point to Uhuru Peak's summit. Because it is short and steep, it becomes a difficult climb because there is little time to ascend and thus little opportunity to acclimate. This is also the only route where the ascent and descent routes are identical, which explains why it is more busy and sees a lot of climbers.
Duration: 5 or 6 days
Difficulty: Medium
Scenery: Good
Traffic: High
6 Days Marangu Route Success
The 6-day Marangu Route records a low summit success rate of about 50%! Since climbers tend to rush to reach the summit. Skipping one extra acclimatization day can significantly lower the average success rate of 50%.
When you arrive at Kilimanjaro International Airport, you will be met and transferred to your hotel for dinner and overnight as you prepare for the next day. Your head guide will meet you for your briefing, gear check, and arrange for you to hire or rent any gear or mountain equipment you may need.
6 Days Marangu Itinerary

Day 1: Marangu Gate to Mandara Hut
Elevation (m): 1800m to 2700m, Distance: 7km, Time: 3 hours. Habitat: Montane Forest.
You will begin your 6 day Marangu route itinerary by proceeding to the Marangu Gate from the hotel. When you arrive at the park gate, check-in at the office and make final preparations to begin the climb. We now exit the park gate and rise through the jungle on a cleared ridge track. The forest, which is shrouded in mist and dripping with moss beards, is also home to the majority of Kilimanjaro's species. Our first night will be spent at Mandara Hut, a collection of wooden A-frame houses nestled in a woodland clearing. Water is pumped in from springs above the camp, and flush facilities are located behind the main cabin.
Day 2: Mandara Hut to Horombo Hut
Elevation (m): 2700m to 3720m, Distance: 12km, Time: 6 hours. Habitat: Moorland.
The route from Mandara Hut runs through a brief section of woodland before emerging onto the transition zone between rain forest and moorland, near the foot of the Maundi Crater. We'll arrive at the Horombo Hut, where we'll spend the night, after around 6 hours. Take use of the hot washing water that is provided.
Day 3: Horombo Hut to Kibo Hut
Elevation (m): 3720m to 4700m, Distance: 9.5km, Time: 5 hours. Habitat: Alpine desert.
We continue our climb into the Alpine dry zone, passing the final source of water at 4130 meters. We'll fill our water bottles to the brim with enough water to last us till we return to Horombo Hut in two nights. The summit is currently only 1195 meters away from Kibo Hut. We'll start our summit ascent tonight, so we'll go to bed around 18:30 p.m. and try to get as much sleep as we can.
Day 4: Horombo Hut to Kibo Hut
Elevation (m): 3720m to 4700m, Distance: 9.5km, Time: 5 hours. Habitat: Alpine desert.
After breakfast, continue ascending into the Alpine desert ecosystem, passing the final water station at 4130 meters. You must fill your water bottles with all of the water you will require till you return to Horombo hut in two nights (unless you are willing to buy Mineral water at Kibo hut). The top is now 1195 meters away, and you'll finish the climb that night. Go to bed at around 18:30 p.m. and get as much rest and sleep as you can.
Day 5: Kibo Hut to Summit
Elevation (m): 4700m to 5895m, Distance: 21 km, Time: 6-7 hours ascent, 3 hours descent. Habitat: Stone screed and ice-capped summit
You'll wake up at 23:30 p.m., and after a cup of tea and some energy-giving snacks provided, you'll stroll off into the darkness, when the going becomes very difficult as you make the final push to the summit of Kilimanjaro. The hike begins with a rough road that leads to Hans Meyer Point (5250m), which is also a nice resting location. The trail then ascends in a zigzag pattern to Gillman's point (5 681m), which is situated on the crater rim. This portion is quite steep, with a lot of stone screed, and it takes a lot of physical and mental work to complete.
Snow is usually encountered all the way up to Uhuru peak (5895m), Africa's highest point, from Gillman's Point. The weather on the summit will influence how much time you have to spend photographing before the three-hour descent back to Kibo hut.
After a brief pause, you gather all of the gear you left behind on the ascent and descend (3 hours) to Horombo hut for the night. Later that evening, you have your final meal on the mountain and a restful night's sleep, full with memories and stirring emotions.
Day 6: Kibo Hut to Marangu Gate
Elevation (m): 3720m to 1980m, Distance: 18 km, Time: 6 hours, Habitat: Montane Forest.
On the last day of our 6 day Marangu route tour, we continue our descent (6 hours) to the Marangu Gate, where we will exit. This is also where our summit certificates will be given out. At Marangu Gate, a van will be waiting to take you back to your hotel or the airport.
What's included
Pick up and drop off at Kilimanjaro International Airport (JRO)*
2 nights hotel accommodation in Moshi (before & after the climb)
Breakfast is included at the hotel*
1 Post-climb celebratory drink (beer, juice, or soda) on us*
Group transport to and from Moshi to ALL Kilimanjaro park gates*
No additional transport fees will be charged to the Northern or Western route gates*
Kilimanjaro National Park permits
Camping/Hut fees
Mountain rescue fees
Guides/Porters salaries
Private toilet for the party on all climbs (except for Marangu)*
All season mountain tents
Foam sleeping pad (unless you opt to bring your own instead)
Mess tents, tables, chairs for parties of two or more
All meals on the mountain
No small party supplement fees will be charged
No single supplement fees for Private Climbs will be charged
Not Included
Airfare
Personal Gear
Tips for porters & Guides
Tanzania Visa: $50 per person on arrival
Personal Expenses (e.g. laundry, telephone, beverages, etc.)
Optional Tours (short safari after your climb etc)
Tips and any items of personal nature.
Kilimanjaro Marangu Route Reviews
We sought a climb that didn't require us to sleep in tents while climbing, so we chose the Marangu route. Also, the fact that it is brief was ideal for us because we didn't have a lot of free time. The Marangu path was also reasonably priced, as it is Mount Kilimanjaro's cheapest way. We enjoyed the challenge, the guides were wonderful and helpful, and we would suggest this trip to others, but only with correct acclimatization procedures..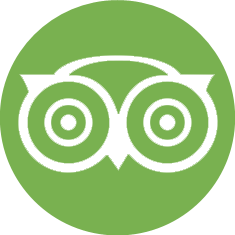 Johnny Simon-Peters
Climb Kilimanjaro
Mount Kilimanjaro Routes has been providing and still continues to provide the highest quality Kilimanjaro climbs at a reasonable cost.
Update - Route info
There are eight established routes used to climb Mount Kilimanjaro, namely: – Marangu Route, Machame Machame, Lemosho Route,
Rongai Route
, Northern Circuit, Umbwe Route, Shira Route and Western breach . The Marangu,
Machame
, and Umbwe routes approach Mount Kilimanjaro from the South. The
Lemosho and Shira
routes approach the mountain from the west. The Rongai route and
Northern Circuit Routes
approach Kilimanjaro from the north near the border of Tanzania and Kenya. All routes except Marangu and Rongai descend via Mweka.
Specification:
6 Days Marangu Route
| | |
| --- | --- |
| duration | 6 Days |
| group-size | Join Group, Private Tour |
| tour-type | Hiking |

Related Products



Book this Tour
[[[["field16","equal_to","Yes"]],[["show_fields","field14"]],"and"]]
keyboard_arrow_leftPrevious
Nextkeyboard_arrow_right
Add to wishlist
Added to wishlist
Removed from wishlist
4
Add to compare