Best price
7 Days Machame Route
Book this Tour
[[[["field16","equal_to","Yes"]],[["show_fields","field14"]],"and"]]
keyboard_arrow_leftPrevious
Nextkeyboard_arrow_right
Add to wishlist
Added to wishlist
Removed from wishlist
3
Add to compare
Group Size
Join Group, Private Tour
The 7 days Machame route variation of climbing Mount Kilimanjaro using the popular Machame route lasts seven days, is the best option for this trek. Machame can also be done in 6 days but the 7-day option offers a higher chance of reaching the summit thanks to the extra day of acclimatization. The trip from Barranco to Barafu on the 7-day Machame route is split into two days, providing for a rest day before the summit attempt. This is critical since summit day starts early, at midnight, and climbers are sleep deprived heading into the mountain's most difficult day. Climbers will be more rested if they have a short day before the climb.
Most reputable Kilimanjaro operators including Mount Kilimanjaro Routes recommend and utilize the seven-day Machame trek more.
The day-by-day itinerary for the 7-day Machame climb on Mount Kilimanjaro is listed below.
7 Days Machame Route Prices
Below are the prices of the 7 day Machame route package, costs starting from $1,625 per person sharing for a group of 10 people.
| | | | | | | | | | |
| --- | --- | --- | --- | --- | --- | --- | --- | --- | --- |
| 1PAX  | 2PAX | 3PAX | 4PAX | 5PAX | 6PAX | 7PAX | 8PAX | 9PAX | 10 PAX  |
| $2,280 | $1,960 | $1,855 | $1,805 | $1,770 | $1,750 | $1,700 | $1,680 | $1,650 | $1,625 |
Climbing Mount Kilimanjaro via The Machame Route
The Machame route, otherwise known as the Whisky Route is one of the most scenic and recommended routes on the mountain.  it is popular among climbers that use it to get to the summit of Mount Kilimanjaro. The route begins at the Machame Gate and ends with a descent back to the Machame Gate via the Mweka Route. As you make way through the rainforest to the moorland zone and the beautiful Shira Plateau, you will be mesmerised by the stunning vistas along the trail that crosses over to the sheets of glaciers at the Southern Ice fields that meet up at the Barafu Route towards the Uhuru Peak summit.
Duration: 6 or 7 days
Difficulty: Medium
Scenery: Excellent
Traffic: High
7 Days Machame Route Success
7 Day Machame Route itinerary has a considerably higher summit success rate of about 85%. Compared to the 6 Days Machame route that has has a lower average summit success rate of about 75% compared to the
When you arrive at Kilimanjaro International Airport, you will be met and transferred to your hotel for dinner and overnight as you prepare for the next day. Your head guide will meet you for your briefing, gear check and arrange for you to hire or rent any gear or mountain equipment you may need.
7 Days Machame Itinerary

Day 1: Machame Gate to Machame Camp
Elevation (m): 1800m to 3000m, Distance: 11km, Time: 5-7 hours, Habitat: Montane Forest.
Begin your 7 days Machame Route tour with a drive to the Mount Kilimanjaro National Park Gate from your hotel. When you arrive at the park gate, check-in at the office and make final preparations to begin the climb. Our route leads us through the rain forest and along a hill to Machame Sleep, where we will camp for the night.
Day 2: Machame Camp to Shira Camp
Elevation (m): 3000m to 3850m, Distance: 9km, Time: 4-6 hours, Habitat: Moorland.
We start hiking after early morning breakfast, leaving the rainforest behind and continuing our trek up a steep rocky ridge covered in heath, passing a tiny valley and up to a high rocky ridge covered in heath. Our path now heads west across a river gorge. Shira campground for dinner and the night.
We cook dinner on the burners.

Day 3: Shira Camp via Lava Tower to Barranco Camp
Elevation (m): 3850m to 4600m to 3950m, Distance: 12 km, Time: 6-7 hours, Habitat: Semi-desert.
This is a critical day for acclimatization, and it will aid your body's preparation for summit day. This will be our most difficult day so far, and you may begin to experience altitude effects. To acclimate, we will go to Lava Tower (4600m) and eat our lunch there. We next descend to Barranco campground, where we will spend the night. The Western Breach and Breach Wall provide excellent picture opportunity. While you wait for your meal, the camp is located in a valley below the Breach and Great Barranco Wall, which will present you with a magnificent sunset.
Day 4: Barranco Camp to Karanga Camp
Elevation (m): 3950m to 3930m, Distance: 7 km, Hiking Time: 4 hours, Habitat: Alpine Desert.
Today begins with a short but enjoyable scramble to the much dreaded Great Barranco Wall's summit. We proceed via scree to the Karanga Valley (3930m), which lies beneath the Heim, Kersten, and Decken Glaciers' icefalls. At Karanga campsite, for dinner and much needed overnight rest.
Day 5: Karanga Camp to Barafu Camp
Elevation (m): 3930m to 4600m, Distance: 6kms, Hiking Time: 3 hours, Habitat: Alpine Desert
We leave the Karanga camp to reach the Mweka descending route's junction. We proceed up to the Barafu Hut from here. You've finished the Southern Circuit, which gives you a variety of views of the top. We may relax, eat dinner, and get ready for summit day in camp. From this vantage point, the two peaks of Mawenzi and Kibo are visible.
Day 6: Barafu Camp to Summit to Mweka Hut
Elevation (m): 4600m to 5895m (and down to 3100m), Distance: 7km ascent/23km descent, Time: 6-8 hours ascent/6-7 hours descent, Habitat: Stone scree and ice-capped summit/Alpine desert.
Day 6 of the 7 days Machame Route is summit day so we wake up 23:30 hrs, for some fast tea and snacks. Between the Rebman and Ratzel glaciers, we begin our ascent to the top. We'll take a north-westerly route to Stella Point on the crater rim, ascending via hard scree. This is the trek's most psychologically and physically demanding section. We'll take a short break at Stella Point (5732m) and be rewarded with one of the most spectacular sunrises you'll ever witness (weather permitting).
Day 7: Mweka Camp to hotel
Elevation (m): 3100m to 1800m, Distance: 8 km, Time: 3-4 hours, Habitat: Montane Forest.
We return to Mweka Park Gate to get your summit certificates which marks the end of our 7 days Machame Route trek. It might be muddy and damp at lower levels. The use of gaiters and trekking poles will be beneficial. T-shirts and shorts will suffice (keep rain gear and warmer clothing handy).
What's included
Pick up and drop off at Kilimanjaro International Airport (JRO)*
2 nights hotel accommodation in Moshi (before & after the climb)
Breakfast is included at the hotel*
1 Post-climb celebratory drink (beer, juice, or soda) on us*
Group transport to and from Moshi to ALL Kilimanjaro park gates*
No additional transport fees will be charged to the Northern or Western route gates*
Kilimanjaro National Park permits
Camping/Hut fees
Mountain rescue fees
Guides/Porters salaries
Private toilet for the party on all climbs (except for Marangu)*
All season mountain tents
Foam sleeping pad (unless you opt to bring your own instead)
Mess tents, tables, chairs for parties of two or more
All meals on the mountain
No small party supplement fees will be charged
No single supplement fees for Private Climbs will be charged
Not Included
Airfare
Personal Gear
Tips for porters & Guides
Tanzania Visa: $50 per person on arrival
Personal Expenses (e.g. laundry, telephone, beverages, etc.)
Optional Tours (short safari after your climb etc)
Tips and any items of personal nature.
Machame Route Reviews
Great route for those that have little time to travel and have experience climbing. We had done Mount Everest and were confident Mount Kilimanjaro would be a walkover for us. The food was great and the overall experience is Mount Kilimanjaro is not that technical to climb although the final step of waking up at midnight to attempt reaching the summit by sunrise, in my opinion, is the most challenging of the entire climbing process. We really enjoyed the environment surrounding the route and the climbing crew was very nice. We do recommend Tranquil Journeys to other climbers .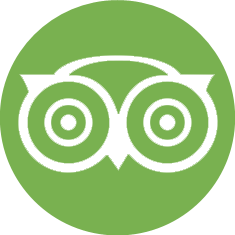 Irene Durham
Travel guide
Prepare for an adventure in this stunning destination with our travel guide.
Update - Route info
There are eight established routes used to climb Mount Kilimanjaro, namely: –
Marangu Route
, Machame Machame, Lemosho Route, Rongai Route, Northern Circuit, Umbwe Route, Shira Route and Western breach . The Marangu,
Machame
, and Umbwe routes approach Mount Kilimanjaro from the South. The
Lemosho and Shira
routes approach the mountain from the west. The Rongai route and Northern Circuit Routes approach Kilimanjaro from the north near the border of Tanzania and Kenya. All routes except Marangu and Rongai descend via Mweka.
Mount Kilimanjaro Routes
has been providing and still continues to provide the highest quality Kilimanjaro climbs at a reasonable cost.
Specification:
7 Days Machame Route
| | |
| --- | --- |
| duration | 7 Days |
| group-size | Join Group, Private Tour |
| tour-type | Hiking |

Related Products
Best seller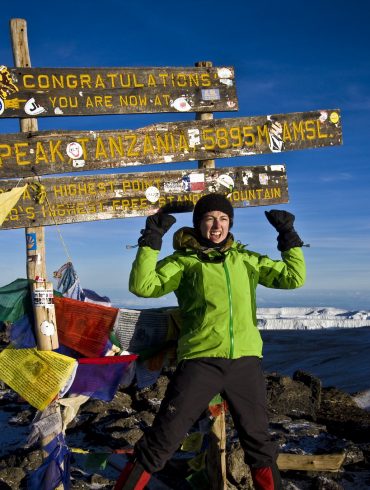 Best value


Book this Tour
[[[["field16","equal_to","Yes"]],[["show_fields","field14"]],"and"]]
keyboard_arrow_leftPrevious
Nextkeyboard_arrow_right
Add to wishlist
Added to wishlist
Removed from wishlist
3
Add to compare