About Mount Kilimanjaro Routes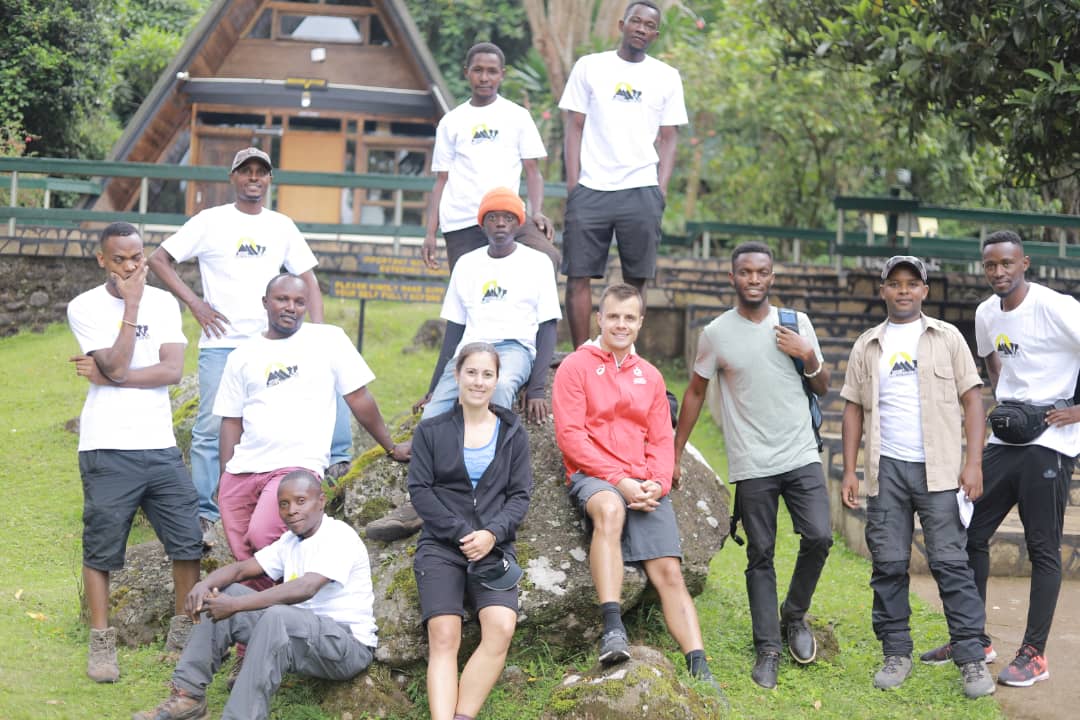 Mount Kilimanjaro Routes (MKR Safaris Ltd) is a Tanzania-based company that employs only climbers who have successfully summited Kilimanjaro.  This high set of standards guarantees that the service you receive is knowledgeable, accurate and in your best interest.  We only succeed when our clients succeed and as a result, we are dedicated to getting you to the top of the mountain safely and confidently.
The question most climbers have when they set off to find a suitable tour operator is who should I use.  From the cost differentials offered by the operators, one might think that the higher the cost, the better the service.  This is definitely not the case!  Mount Kilimanjaro Routes (MKR Safaris Ltd) specializes in creating a safe and comfortable experience at a fair price.  This means smaller, private parties.  Some of the operators will "bunch" climbers together in order to save money on staff.  While this is good for the operator, this is terrible for you!  You want to look for an operator who charges a fair price for their service and who is responsible and available for your questions.  Even if you have been researching a trip to Kilimanjaro for months, as soon as you book, the questions will start flowing just about non-stop.  This means you are mentally getting ready and that is a good thing!
How much does it cost to climb Kilimanjaro?  There are many high-priced operators who charge as much as 3 times what Mount Kilimanjaro Routes (MKR Safaris Ltd) charges and the only difference is the operator gets to collect more profit from each trip.  Your Kilimanjaro climb experience with us will be top-rated and the service and safety on the mountain will be second to none.  Alternatively, there are low priced operators who promise the same level of service, but while that seems attractive at face value, you just know logically that you cannot produce a quality trip for a low price.  MKR Safaris Ltd partners with the number one tour operator in Tanzania, which ensures your trip will be comfortable, safe and successful.
Why is a smaller party better?  The reason is simple; each of our on-mountain staff can give you more personal service and will be able to cater to everyone's needs versus forcing you to conform to the needs of the group.  The number one success factor in climbing Kilimanjaro is being able to climb at your own pace.  This factor cannot be emphasized enough!  Our staff-to-client ratio is approximately 4 to 1, while our competition offers 2 to 1 or worse.  Without having adequate support staff, you will likely face the same demise that many other climbers before you have felt…disappointment!  If you have less staff to client ratio, when bad things happen, your operator will not be able to respond.
Mount Kilimanjaro Routes (MKR Safaris Ltd) tries to maintain private Kilimanjaro climb parties of 12 or less for optimum personalized service.  We understand that unless you want to travel with strangers, the most comfortable way to trek is among friends.  However, if you are alone and want to share the experience with fellow climbers, we offer several small Kilimanjaro group climbs throughout the climbing seasons.
Our Kili group climb dates are selected based on the seasons and will provide the highest possible opportunity for a successful climb.  Climbing year-round is possible, but when you climb outside of the recommended season, the risk of rain increases and if you have ever climbed for a few hours in the rain, it just isn't much fun.
Once you climb with us you will immediately notice what makes a Mount Kilimanjaro Routes (MKR Safaris Ltd) trip special.  Some operators are nice and cosy until you make your payment and then their true colours shine through the masquerade.  We are here to help you evaluate, plan, prep and go on your climb.  Climbing Kilimanjaro is a once and lifetime experience and you deserve to use a world-class operator.  Mount Kilimanjaro Routes (MKR Safaris Ltd) is here to ensure this experience is one you will never forget!