Private & Tailor-made climbs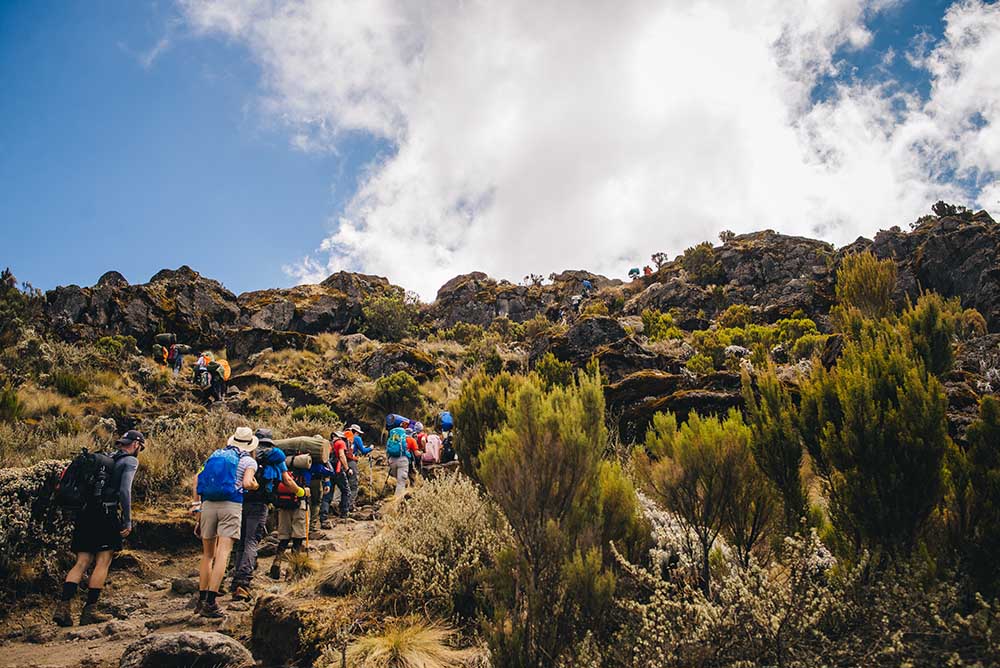 We specialise in private Kilimanjaro climbs where you choose the date, the route and you climb with just your friends or colleagues and your guides and crew. But we can do far more than that: we will genuinely work with you to create your own adventure incorporating pretty much whatever you would like.
Special diet: no problem we can do that. Honeymoon trip: no problem we can make it special.
Here are some of the things we are regularly asked for: if there is something else you would like just ask.
Crater Camp
After you have reached Kilimanjaro's summit drop down into Kibo crater to spend the night at 5730m. An amazing experience for those who already have experience at altitude. Not only will you sleep higher than any other African but you will also be the first to view the spectacular African sunrise from the crater's rim the next morning. This option is only available on Mount Kilimanjaro Routes climbs via the
Machame
and
Lemosho routes
.
Add extra acclimatisation or rest day
Increase your chances of summit success by adding an extra day to your Kilimanjaro climb to acclimatise.
Altitude Mountain Sickness
can mean that you feel unwell. An extra day will allow you to rest and recover without losing your opportunity to summit. This option is available on all Kilimanjaro climbing routes.
Your own private loo too!
Kilimanjaro's public toilets are well used, to say the least, so if you'd rather not join the queue for the loo, you can have your own private toilet tent complete with custom-built 'throne'!
Rent great gear
We have Mountain Hardwear 4 season sleeping bags and Thermarest inflatable mattresses to ensure you are warm and comfortable at night and also hire aluminium trekking poles to ease the descent
Lighten the load with a personal porter
Kilimanjaro is a challenging climb, so why not let your daysack take care of itself. A personal porter will carry your daytime essentials, such as drink, packed lunch, warm clothes, sun cream etc. so they are to hand whenever you need them. If you're not used to carrying a rucksack then this is a wonderful option and again can improve your chances of reaching the highest point in Africa
Celebrations
Whether its your
birthday, a special anniversary, a honeymoon
you are planning or even a wedding let us know and we can arrange something special. From champagne on the summit to great hotels, whatever you would like we can arrange it.
Cultural tours
Visit a traditional Massai village for a day and learn more about the Massai life & culture in a 100% traditionally built village (Boma). A really fascinating way to spend a day either before or after a climb.