Book this Tour
[[[["field16","equal_to","Yes"]],[["show_fields","field14"]],"and"]]
keyboard_arrow_leftPrevious
Nextkeyboard_arrow_right
Add to wishlist
Added to wishlist
Removed from wishlist
3
Add to compare
Group Size
Join Group, Private Tour
The Crater Camp option when climbing Kilimanjaro is a unique wilderness experience that is a fabulous option ideal for the more adventurous and experienced climber. If you have experience at altitude and love something challenging then sleeping overnight in Kilimanjaro's Crater Camp is the best option for you.
Climbing Mount Kilimanjaro via The Lemosho & Crater Camp Route
You can get away from the crowds and are likely to find you are the only group sleeping in Crater Camp on the roof of Africa. Stopping in Crater Camp gives you time to visit Kilimanjaro's remaining glaciers, see the sunset over Africa and be the first to the rim of Kilimanjaro for the sunrise. You also get to avoid the busy overnight hike to the summit as you can climb Kilimanjaro during the day and just drop down into Crater Camp for the evening.
Sleeping in Crater Camp is certainly not for the faint-hearted though and must only be undertaken by those who have acclimatized well. There are obvious dangers of sleeping in Crater Camp at 5730m as there is a higher risk of suffering from altitude-related symptoms. In order to best minimise this risk, we summit first prior to sleeping in the crater, thereby ensuring that we observe an imperative principle of acclimatisation, 'climb high, sleep low', at this critical altitude.
Please note that we also only offer the Crater Camp option on the 8 days Machame, and 9 days Shira and Lemosho routes as the acclimatisation on other routes are insufficient. You should also be aware that amongst those requesting to spend a night in the Kilimanjaro's crater some climbers change their minds while on the mountain after consulting with the guide and agreeing that they have failed to obtain a sufficiently safe level of acclimatisation for this option. Remember always sleeping in Crater Camp is optional: getting down safely is mandatory.
Duration: 8 – 9 days.
Difficulty: Medium
Scenery: Excellent
Traffic: Very low
---
When you arrive at Kilimanjaro International Airport, you will be met and transferred to your hotel for dinner and overnight as you prepare for the next day. Your head guide will meet you for your briefing, gear check and arrange for you to hire or rent any gear or mountain equipment you may need.
9 Days Crater Camp Itinerary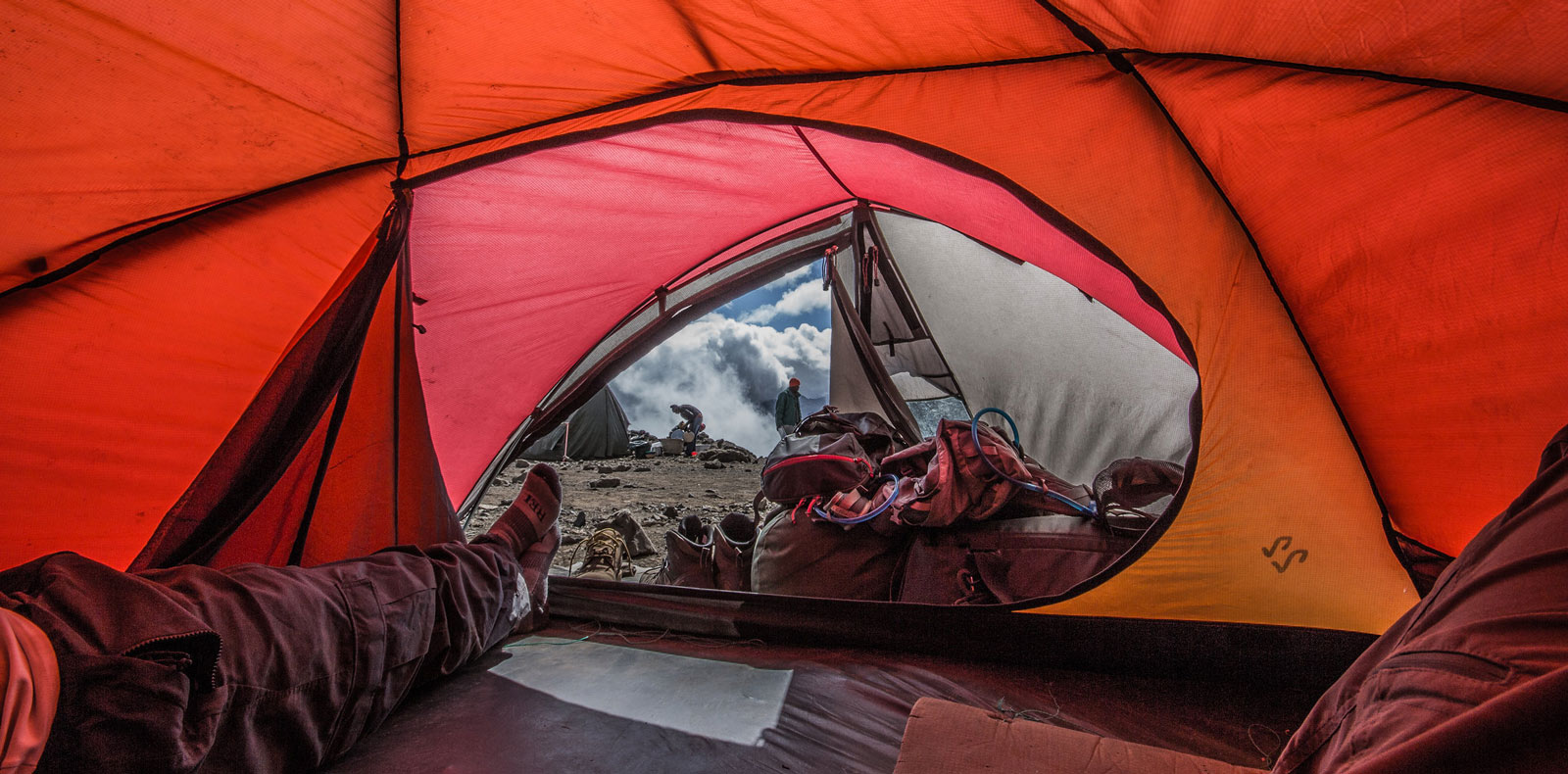 Day 1: Londorossi Gate To Mti Mkubwa
Elevation (m): 2360m to 2895m, Distance: 6 km, Time: 3-4 hours, Habitat: Montane forest.
Drive from the Hotel to Londorossi Park Gate for registration. Our porters prepare and pack the supplies and luggage before we start our ascent along the forest trail to Mti Mkubwa (big tree) campsite at 2895m. We will stay here overnight.
Day 2: Mti Mkubwa to Shira
Elevation (m): 2895m to 3500m, Distance: 8 km, Time: 5-6 hours, Habitat: Moorland
Our journey continues eastwards across Shira Plateau and Shira Cathedral. We will cross moorland meadow to reach Shira 1 camp for dinner and overnight camping at 3810m. By now we will be able to see, in an easterly direction, the Western Breach with its stunning glaciers. The night here is colder than the previous night & the temperature could possibly go below freezing.
Day 3: Shira 1 to Moir Hut
Elevation (m): 3500m to 4200m, Distance: 14 km, Time: 5-7 hours, Habitat: Moorland
We leave the forest behind now, the trail gets steeper as it enters the moorland zone. A gentle grade walk takes you across the high altitude Shira Caldera to Shira Cave with fabulous views of Arrow glacier. We will camp here for the night at 4200m.
Day 4: Moir Hut Via Lava Tower to Barranco Camp
Elevation (m): 4200m to 4600m to 3950m, Distance: 12 km, Time: 6-7 hours, Habitat: Semi-desert
Our route continues on a rocky and rugged eastward path as we ascend to the base of the Lava Tower at 4600m for lunch and acclimatization. This will be our toughest day so far and you may, for the first time, feel the altitude. After lunch, we will descend again by almost 650m to the Barranco camp. The high altitude of 4600m at Lava Tower and then descending to sleep will aid acclimatization. Our descent to Barranco camp takes about 2 hours and offers great opportunities to take some beautiful photographs of the Western Breach and Breach Wall. The camp is situated in a valley below the Breach and Great Barranco Wall, which should provide you with a memorable sunset while you wait for your dinner.
Day 5: Barranco Camp to Karanga Camp
Elevation (m): 3950m to 3930m, Distance: 7 km, Hiking Time: 4 hours, Habitat: Alpine Desert.
Today starts with a short, but fun, scramble, to the top of the Great Barranco Wall. We then traverse over scree to the Karanga Valley (3930m) beneath the icefalls of the Heim, Kersten and Decken Glaciers. We will stay overnight at Karanga campsite.
Day 6: Karanga Camp to Barafu Camp
Elevation (m): 3930m to 4600m, Distance: 6kms, Hiking Time: 3 hours, Habitat: Alpine Desert
We leave Karanga campsite behind to meet the junction connecting with the Mweka descent Trail. From here we continue up to the Barafu Hut. You have now completed the Southern Circuit, which offers views of the summit from many different angles. At camp, we can rest, enjoy dinner, and prepare for the summit day. The two peaks of Mawenzi and Kibo are to be clearly seen from this position.
Day 7: Barafu Camp to Summit To Crater Camp
Elevation (m): 4600m to 5895m (and down to 5790m) , Distance: 8kms, Time: 7-8 hours, Habitat: Stone scree and ice-capped summit
You will be woken at 07:00 and we will eat a hearty breakfast before starting our summit ascent between the Rebman and Ratzel glaciers. We will head in a north-westerly direction and ascend through heavy scree towards Stella Point on the crater rim. This is the most mentally and physically challenging part of the trek. At Stella Point (5732m), we will stop for a short rest and will be rewarded with the most magnificent views (weather permitting). At Uhuru Peak (5895m), we will have reached the highest point on Mount Kilimanjaro and the continent of Africa. After celebrating with a few summit photos we begin our descent into Kibo Crater to camp for the night. The scenery is breathtakingly unbelievable and depending on the time of year you will see the fast receding glaciers set amidst either sandy, dessert or snowy conditions.
Day 8: Kibo Crater to Mweka Camp
Elevation (m): 5790m to 3100m, Distance: 12 km, Time: 6-8 hours, Habitat: Stone scree and moorland
From the summit, we descend down to the Mweka Hut camp site, via Barafu for lunch. Trekking poles will be needed for the loose gravel going down to Mweka Camp (3100m). Later in the evening, we will enjoy our last dinner on the mountain and a well-earned sleep.
Day 9: Mweka Camp to Mweka Gate
Elevation (m): 3100m to 1800m, Distance: 10 km, Hiking Time: 3-4 hours, Habitat: Forest
We depart after breakfast descending down to the Mweka Park Gate to receive your summit certificates. At lower elevations, it can be wet and muddy. Gaiters and trekking poles will help. Shorts and t-shirts will be suitable (keep rain gear and warmer clothing handy).
What's included
Pick up and drop off at Kilimanjaro International Airport (JRO)*
2 nights hotel accommodation in Moshi (before & after the climb)
Breakfast is included at the hotel*
1 Post-climb celebratory drink (beer, juice, or soda) on us*
Group transport to and from Moshi to ALL Kilimanjaro park gates*
No additional transport fees will be charged to the Northern or Western route gates*
Kilimanjaro National Park permits
Camping/Hut fees
Mountain rescue fees
Guides/Porters salaries
Private toilet for the party on all climbs (except for Marangu)*
All season mountain tents
Foam sleeping pad (unless you opt to bring your own instead)
Mess tents, tables, chairs for parties of two or more
All meals on the mountain
No small party supplement fees will be charged
No single supplement fees for Private Climbs will be charged
Not Included
Airfare
Personal Gear
Tips for porters & Guides
Tanzania Visa: $50 per person on arrival
Personal Expenses (e.g. laundry, telephone, beverages, etc.)
Optional Tours (short safari after your climb etc)
Tips and any items of personal nature.
Kilimanjaro Reviews
Climbing Mount Kilimanjaro with the Tranquil team was the most incredible experience of my life. We completed the 8-day Lemosho Route. Our guides Raymond, Commander, and Dusty were incredibly knowledgeable and attentive through our entire trek. They made sure our entire group had a safe and successful summit and descent from the mountain. The food during the trek was also delicious. I would recommend Tranquil to anyone looking to pursue their adventure in Tanzania.

Elsa Liam
Climb Kilimanjaro
Mount Kilimanjaro Routes has been providing and still continues to provide the highest quality Kilimanjaro climbs at a reasonable cost.
Update - Route info
There are eight established routes used to climb Mount Kilimanjaro, namely: –
Marangu Route
, Machame Machame, Lemosho Route,
Rongai Route
, Northern Circuit, Umbwe Route, Shira Route and Western breach . The Marangu,
Machame
, and Umbwe routes approach Mount Kilimanjaro from the South. The
Lemosho and Shira
routes approach the mountain from the west. The Rongai route and
Northern Circuit Routes
approach Kilimanjaro from the north near the border of Tanzania and Kenya. All routes except Marangu and Rongai descend via Mweka.
Specification:
9 Days Crater Camp Route
| | |
| --- | --- |
| duration | 9 Days |
| group-size | Join Group, Private Tour |
| tour-type | Hiking |
Related Products
Best seller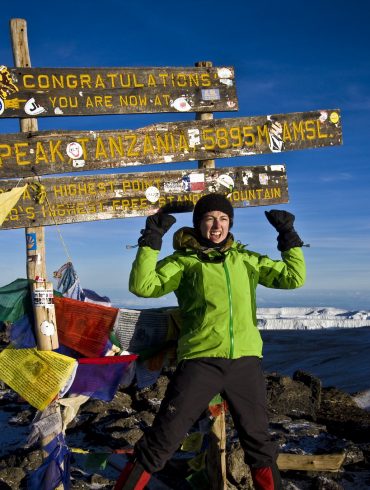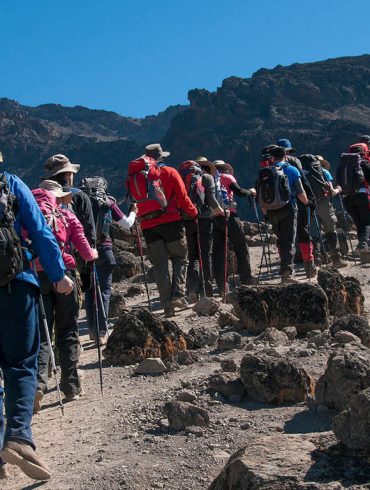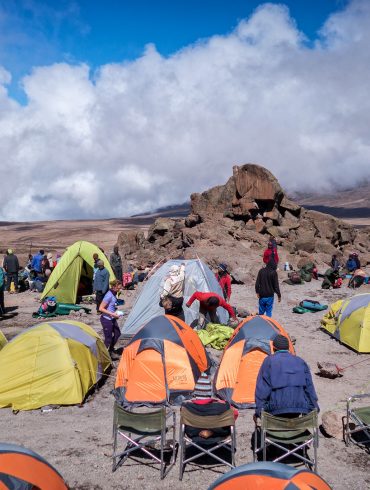 Book this Tour
[[[["field16","equal_to","Yes"]],[["show_fields","field14"]],"and"]]
keyboard_arrow_leftPrevious
Nextkeyboard_arrow_right
Add to wishlist
Added to wishlist
Removed from wishlist
3
Add to compare