Mount Meru & Kilimanjaro Combined Trek
Book this Tour
[[[["field16","equal_to","Yes"]],[["show_fields","field14"]],"and"]]
keyboard_arrow_leftPrevious
Nextkeyboard_arrow_right
Add to wishlist
Added to wishlist
Removed from wishlist
3
Add to compare
Group Size
Join Group, Private Tour
Our Mount Meru and Kilimanjaro combination tour provides a wonderful opportunity to knock off 'two birds with one stone', so to speak. Meru is the second-highest mountain in Tanzania and a great acclimatisation trek before tackling the Roof of Africa. Our tour combines a 4-day trek on Meru with our 6-day Machame climb.
Climbing Meru & Mount Kilimanjaro via Machame Route
Our Mount Meru and Kilimanjaro tour consists of a 4-day hike on Meru, followed by a day's rest before tackling the 6-day Machame route to the summit of Mount Kilimanjaro.
Mount Meru
Mount Meru is often overlooked due to its proximity to Kilimanjaro, but it has plenty to offer those looking for a challenging climb. A dormant volcano that last erupted in 1910, it is Tanzania's second-highest mountain at 4562 metres (14,979 ft).
Taking only 4 days to climb, it is perfect for those wanting to acclimatise before climbing Kilimanjaro. It is also ideal for those looking for a quieter trekking experience and should definitely not be underestimated as climbers still need to acclimatise properly to succeed in reaching its peak.
An armed park ranger will join the team to guard against any animal threats as you start your approach through Arusha National Park via the Momella route. Keep your eyes open and you will be rewarded with the sighting of baboons, giraffe, zebra, colobus monkeys, and a variety of birds. From here you start your ascent through Meru's diverse vegetation zones from the montane forest, moorland, semi-desert, and alpine desert until you reach its magnificent crater. Traversing around the crater rim to reach its summit, Socialist Peak at 4565m, after which you will have time to explore the ash cone that has formed in the crater during the 1910 eruption.
Accommodation is in dormitory-style huts.
Mount Kilimanjaro via the Machame Route
After a day's rest, you will be driven to the Machame Gate to begin your Kilimanjaro climb. As you have already acclimatised to the high altitude we take the faster 6-day itinerary on the Machame route to Uhuru Peak, the summit of Mount Kilimanjaro.
The Machame route is one of the best-profiled routes on Kilimanjaro, and the 6-day option affords a good climb high, sleep low acclimatisation day.
The summit assault passage is via Barafu camp and Stella Point.
Mount Meru and Kilimanjaro Itinerary
Detailed Itinerary: 10-Day Trek + 3 Hotel Nights

DAY 1: ARRIVE IN KILIMANJARO
All trekkers need to organise their own flights to Kilimanjaro International Airport (JRO) – see here for detailed flight information. From JRO you can either catch a taxi to your hotel in Arusha or we can arrange an airport transfer for you. That night or early the next morning you will meet your local Mount Kilimanjaro Routes representative and have a full pre-climb briefing.
DAY 2: MOMELLA GATE TO MIRIAKAMBA HUT
Elevation (m): 1500m to 2500m, Distance: Time: 3 – 4 hours, Habitat: Montane Forest.
This morning you will be collected from your hotel and driven to Arusha National Park to check all your permits are in order at the Park Headquarters. You then proceed on by vehicle until you reach Momella Park Gate where you start your trek. It is mandatory on this route that an armed Park Ranger accompanies you to ensure that you are safe against any wild animal threats. The trail leads you through montane forest, past waterfalls and oddly formed trees until you reach Miriakamba Hut.
DAY 3: MIRIAKAMA HUT TO SADDLE HUT
Elevation (m): 2500m to 3550m, Distance: Time: 3 – 4 hours, Habitat: Moorland
As you climb higher up Mount Meru you will feel the air begin to cool and get slightly thinner. Today you will ascend over 1000 metres up to Saddle Hut at 3550m. This afternoon there is time to go for an acclimatisation hike a further 300 metres up to Little Meru at 3820m. Don't forget to take your camera to capture the views of Mount Kilimanjaro over 80 kilometres away.
DAY 4: SADDLE HUT TO SOCIALIST PEAK TO MIRIAKAMBA HUT
Elevation (m): 3550m to 4256m to 2500m, Time: 8 – 10 hours, Habitat: Semi Desert, Alpine Desert, Montane Forest
Your summit ascent starts in the dark at 2 a.m., after a quick hot drink and a biscuit, you will climb up to Rhino Point at 3820 metres. You continue climbing for a further 4-5 hours, finally traversing the narrow ridge of Meru's crater until you reach its' summit, Socialist Peak at 4256m. From here you will be rewarded with views of the sunrise over Mount Kilimanjaro, over 80 km away. Before you start your descent back down to Miriakamba Hut you will have time to explore Meru's ash cone inside the crater.
DAY 5: MIRIAKAMBA HUT TO MOMELLA GATE
Elevation (m): 2500m to 1500m, Distance: Time: 2 – 3 hours, Habitat: Moorland
With only 2 – 3 hours descent to do today, you will be able to enjoy the surrounding views and try to catch a glimpse of grazing wildlife whilst heading back to Momella Gate.
DAY 6: REST DAY
Transfer to your hotel in Moshi for a day of rest and pre-climb briefing for Kilimanjaro.
DAY 7: MACHAME GATE TO MACHAME CAMP

Elevation (m): 1800m to 3000m, Distance: 11km, Time: 5-7 hours, Habitat: Montane Forest
Transfer from your hotel to Machame Gate for registration. Our porters prepare and pack our supplies and luggage before we start our ascent along the forest trail to Machame Camp.
DAY 8: MACHAME CAMP TO SHIRA CAMP
Elevation (m): 3000m to 3850m, Distance: 9km, Time: 4-6 hours, Habitat: Moorland
After breakfast, we start walking, leaving the rainforest behind, and continue our ascent, crossing a small valley and up to a steep rocky ridge, covered with heath. Our route now turns west onto a river gorge until we reach Shira 1.
DAY 9: SHIRA CAMP VIA LAVA TOWER TO BARRANCO CAMP
Elevation (m): 3850m to 4600m to 3950m, Distance: 12 km, Time: 6-7 hours, Habitat: Semi-desert
Today we will climb up to 4600m to the base of the Lava Tower for lunch and acclimatization. This will be our toughest day so far and you may, for the first time, feel the altitude. After lunch we will descend again by almost 650m to Barranco camp, following "walk high, sleep low" golden rule of acclimatisation. Our descent to Barranco camp takes about 2 hours and offers great opportunities to take some beautiful photographs of the Western Breach and Breach Wall. The camp is situated in a valley below the Breach and Great Barranco Wall.
DAY 10: BARRANCO CAMP TO BARRANCO CAMP
Elevation (m): 3950m to 4600m, Distance: 13 km, Time: 7 hours, Habitat: Alpine Desert.
A short, but fun day, starting with a scramble, to the top of the Great Barranco Wall. We then traverse over scree to the Karanga Valley (3930m) beneath the icefalls of the Heim, Kersten and Decken Glaciers. From here we continue up to the Barafu Hut. You have now completed the Southern Circuit, which offers views of the summit from many different angles. At camp, we can rest, enjoy dinner, and prepare for the summit day. The two peaks of Mawenzi and Kibo are to be clearly seen from this position
DAY 11: BARAFU CAMP TO SUMMIT TO MWEKA HUT
Elevation (m): 4600m to 5895m to 3100m), Distance: 7km ascent / 23km descent, Time: 6- 8 hours ascent / 7-8 hours descent, Habitat: Stone screed and ice-capped summit.
You will be woken at 23:30 with tea and biscuits. We start our trek to the summit between the Rebman and Ratzel glaciers through heavy scree up to Stella Point on the crater rim. This is the most mentally and physically challenging part of the trek. At Stella Point (5732m), we will stop to witness the magnificent sunrise (weather permitting). We are now only an hour away from the summit, Uhuru Peak (5895m), the highest point on Mount Kilimanjaro.
From the summit, we descend down to the Mweka Hut camp site, via Barafu for lunch. Trekking poles will be needed for the loose scree going down to Mweka Camp (3100m). Later in the evening, we will enjoy our last dinner on the mountain and a well-earned sleep.
DAY 12: MWEKA CAMP TO MWEKA GATE
Elevation (m): 3100m to 1800m, Distance: 10 km, Time: 3-4 hours, Habitat: Forest
Your final day on the trek, departing after breakfast we descend a further 1300m to the Mweka Park Gate to pick up your summit certificates from the Park Headquarters. Transfer to your hotel.
DAY 13: ONWARD JOURNEY
After a much needed nights rest in a bed, we will bid you goodbye. If you have arranged airport transfers with us or a safari / Zanzibar trip, we will collect you in the morning for your onward journey.
What's included
Pick up and drop off at Kilimanjaro International Airport (JRO)*
2 nights hotel accommodation in Moshi (before & after the climb)
Breakfast is included at the hotel*
1 Post-climb celebratory drink (beer, juice, or soda) on us*
Group transport to and from Moshi to ALL Kilimanjaro park gates*
No additional transport fees will be charged to the Northern or Western route gates*
Kilimanjaro National Park permits
Camping/Hut fees
Mountain rescue fees
Guides/Porters salaries
Private toilet for the party on all climbs (except for Marangu)*
All season mountain tents
Foam sleeping pad (unless you opt to bring your own instead)
Mess tents, tables, chairs for parties of two or more
All meals on the mountain
No small party supplement fees will be charged
No single supplement fees for Private Climbs will be charged
Not Included
Airfare
Personal Gear
Tips for porters & Guides
Tanzania Visa: $50 per person on arrival
Personal Expenses (e.g. laundry, telephone, beverages, etc.)
Optional Tours (short safari after your climb etc)
Tips and any items of personal nature.
Mount Meru & Kilimanjaro Reviews
We spared two weeks for a challenging adventure in Tanzania. Our main goal was to only climb Mount Kilimanjaro first but we still had two weeks at our disposal. Kilimanjaro usually takes about 5-9 days to climb, thus we were told by the Mount Kilimanjaro Routes reservations team. They came up with a brilliant idea since they are mountaineering enthusiasts. They proposed we tackle Kilimanjaro, the highest mountain in Africa, and Mount Meru, the second-highest in the country. We were to use Mount Meru as a warm up and acclimatization before climbing Kilimanjaro. Mount Meru is very scenic but steeper compared to Kilimanjaro. Mount Kilimanjaro has a more gentle slope and we reached to the top without any major issues. All in all, we would like to thank our expedition team and mountain guides, it was a brilliant adventure for us.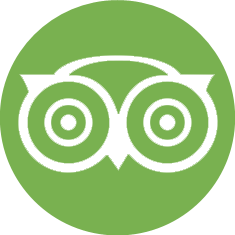 Jean Phillipe
Climb Kilimanjaro
Mount Kilimanjaro Routes has been providing and still continues to provide the highest quality Kilimanjaro climbs at a reasonable cost.
Update - Route info
There are eight established routes used to climb Mount Kilimanjaro, namely: –
Marangu Route
, Machame Machame, Lemosho Route,
Rongai Route
, Northern Circuit, Umbwe Route, Shira Route and Western breach . The Marangu,
Machame
, and Umbwe routes approach Mount Kilimanjaro from the South. The
Lemosho and Shira
routes approach the mountain from the west. The Rongai route and
Northern Circuit Routes
approach Kilimanjaro from the north near the border of Tanzania and Kenya. All routes except Marangu and Rongai descend via Mweka.
Specification:
Mount Meru & Kilimanjaro Combined Trek
| | |
| --- | --- |
| duration | 10 Days |
| group-size | Join Group, Private Tour |
| tour-type | Hiking |
Related Products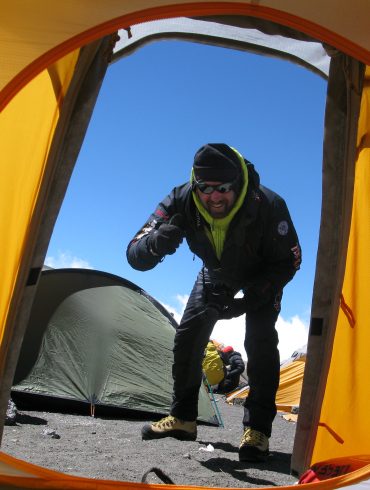 Best price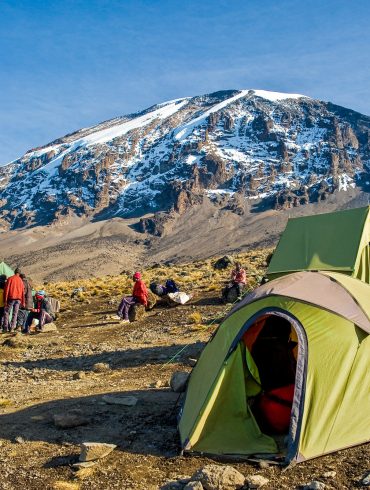 Book this Tour
[[[["field16","equal_to","Yes"]],[["show_fields","field14"]],"and"]]
keyboard_arrow_leftPrevious
Nextkeyboard_arrow_right
Add to wishlist
Added to wishlist
Removed from wishlist
3
Add to compare