Kilimanjaro: Climate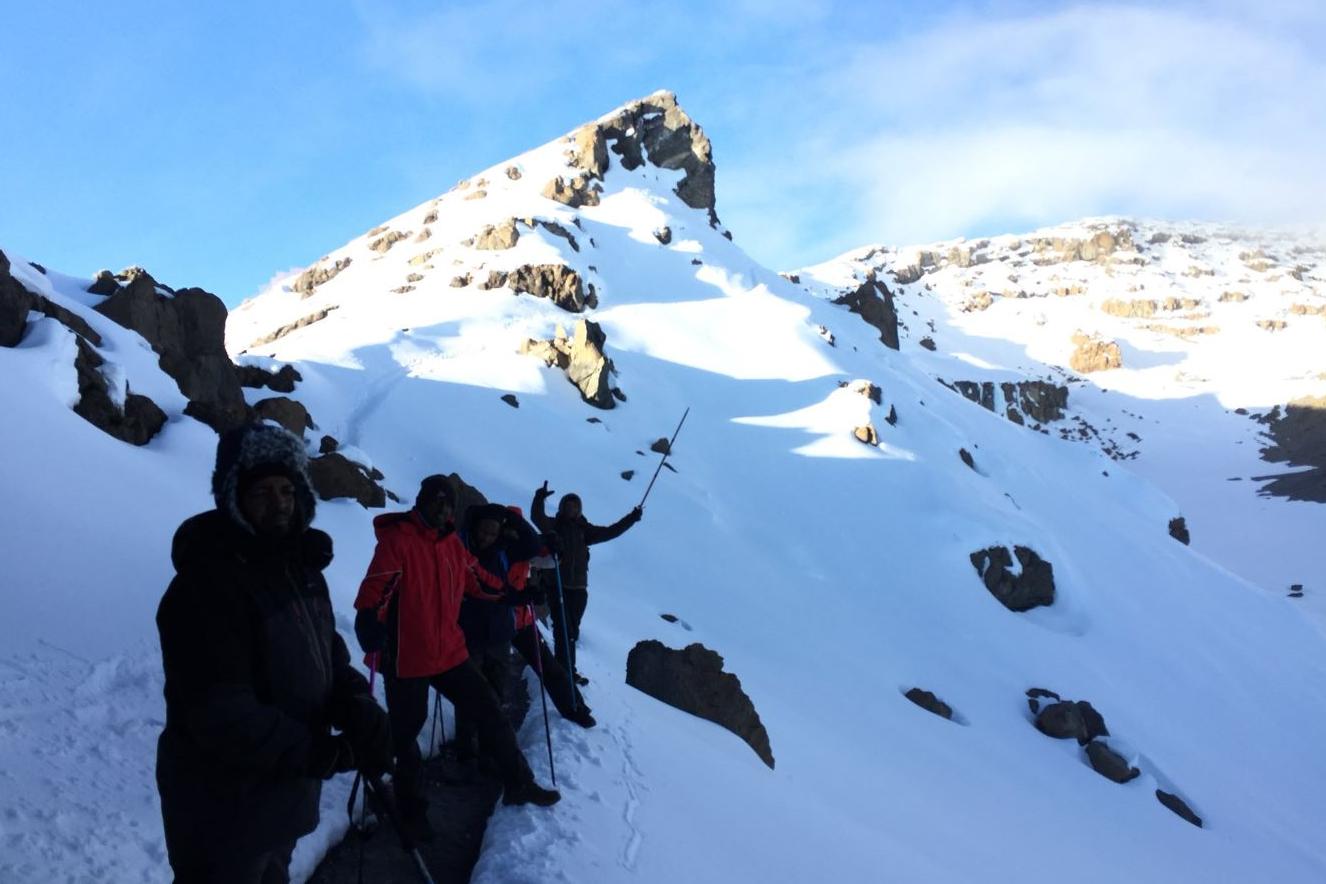 Conditions of Mount Kilimanjaro's climate within the range of a few kilometres vary from equatorial to arctic. In general, the temperature steadily decreases at about 1 Degree Celsius for every increase in altitude of 200 meters. The belt of dense forests around the lower slopes, from 1800 to 2800mt, benefits from a wet tropical climate, characterized by the highest average of rainfalls but, proceeding upward it will be noted that vegetation drastically decreases and finally disappears. And not as a consequence of height but because it is colder and drier. Around the summit snow, permanent glaciers and below-freezing temperatures offer quite a moon-like scenario.
January, February and March are the warmest months, almost clear of clouds and with brief rain showers, followed by the main rainy season, which lasts from the beginning of April to mid-June. The temperature is still relatively warm but huge clouds drastically reduce visibility. Dense cloud formations massed over Kilimanjaro are dropping snow on the summit and heavy rains on the lower slopes: the monthly rainfall average could easily reach 200mm during up to 20 rainy days.
The longest and driest season follows soon after: by late June and through July and August it can be very cold at night, but the sky is completely clear above 3000mt. It steadily gets warmer between September and the end of October, when daytime could also be clear but a dripping belt of soft clouds is usually girdling the whole Kilimanjaro above the forest or the moorland contour, leaving the summit and a few other distant peaks poking through.
The short rainy period lasts from November to mid-December, when afternoon thunderstorms are often dropping heavy showers. But, in general, the clouds will disappear around evening leaving excellent visibility during nights and mornings.
More About Mount Kilimanjaro