Choose the best Mount Kilimanjaro route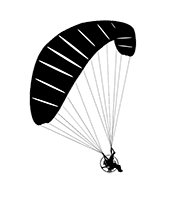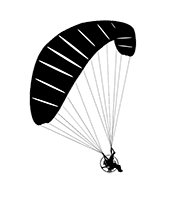 Mount Kilimanjaro Routes (MKR) Safari Ltd is a tour company in Tanzania that specializes in providing mountain climbing services in Kenya, Tanzania as well as safaris in Kenya and Tanzania. We have been guiding successful Mount Kilimanjaro trips for many years. Each Mount Kilimanjaro route has its own unique qualities that may meet your interest and other qualities that may not be of your interest. When choosing a route, think about the challenge, scenery, and crowds. Your age, fitness level, medical issues, backpacking and trekking experience, experience at high altitude, degree of motivation, and any other particular concerns should all be taken into accountn. Northern Circuit, Lemosho, Machame, and Rongai are all recommended by Mount Kilimanjaro Routes.
How to choose the best Mount Kilimanjaro Route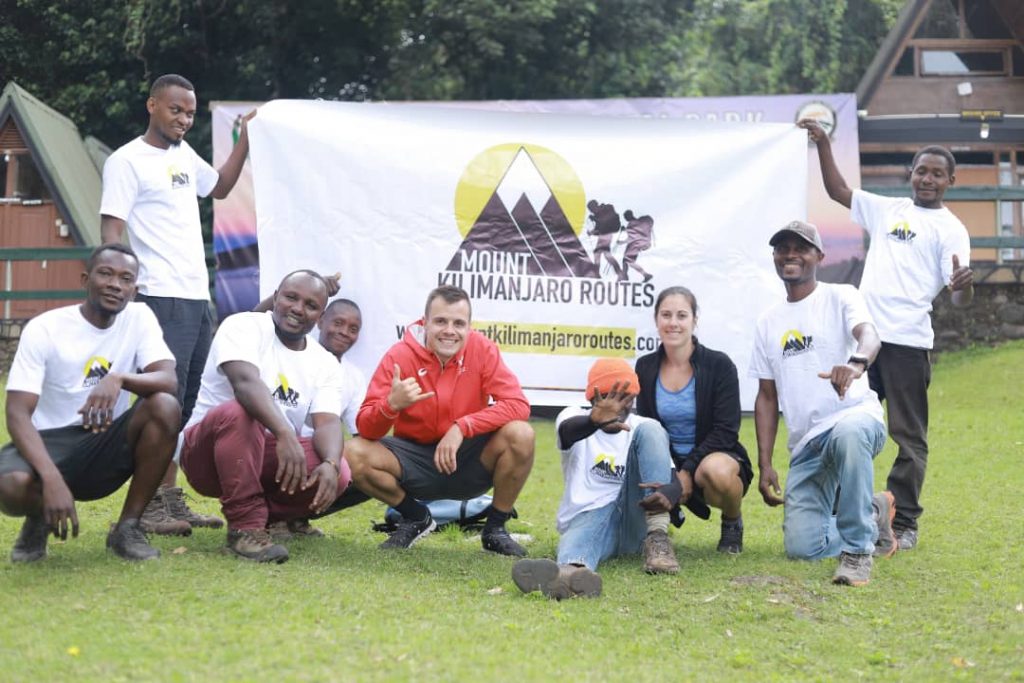 Mount Kilimanjaro Routes (MKR) Safaris, offers treks using six different routes to climb Mount Kilimanjaro.  Deciding which route is the best to use is not an easy task, but Mount Kilimanjaro Routes has put together some information to help you out. 
When determining which Mount Kilimanjaro route is easy or right for you, consider the following factors: Difficulty, Scenery, Mount Kilimanjaro Success Rate (Acclimatisation Factors), Traffic, Comfort
We've been providing high-quality Kilimanjaro treks at an affordable price for many years. Thousands of satisfied clients from all around the world have chosen us because of our skilled guides, high quality standards, and attention on safety.
We are one of Mount Kilimanjaro's best operators, leading successful climbs and guiding many tourists each year. 
How to book a mountain climb


Choose the best time to
climb Kilimanjaro

Choose the route
is best for you


Double check packing list,
VISA and book a climb

Kilimanjaro Trekking Routes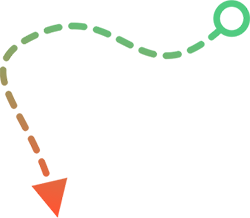 Climbing Mount Kilimanjaro
Climbing Kilimanjaro ranks pretty high on most walkers list of must do treks. The great beauty of Kilimanjaro though is that, unlike all of the world's other great summits, it can be climbed in 7 days. Just one week off work and you can stand on the roof of Africa. And you just need to be fit and very determined and we can get you to the summit of Kilimanjaro safely.
Planning a Kilimanjaro climb may look daunting but we have tried to provide all the information you need in a clear and concise way. We recommend you first decide which operator to use. We hope you choose us but our advice on choosing the best operator is genuinely impartial
Once you have decided who you want to climb with the next key decisions are when to go and which is the best route and we have clear advice on both these issues. After choosing the best route to climb Mount Kilimanjaro, it is all about preparing for your climb and we cover everything from altitude sickness to vaccinations.Finally you will want to look at exactly what you are going to experience when you arrive to climb Kilimanjaro and that is covered here.
Whether you want to climb Kilimanjaro for charity, in your own private group, as part of an open group, or for a specific celebration such as a birthday or wedding anniversary, we can help you get everything just right.
And after you have climbed Kilimanjaro there are lots of great things you can do in Tanzania. Some of the world's best safari parks are only a short drive away and it is only a two-hour flight to Zanzibar where you can relax on idyllic sandy beaches.
Mout Kilimanjaro Climbing Packages
On this page, you can get a variety of Kilimanjaro climbing packages and tours. Most Kilimanjaro itineraries range from 5 days to 11 days at most.
Weather at Kilimanjaro – When to climb
The weather on Mt. Kilimanjaro changes from month to month and season to season. Find more about the best time of the year to climb.
Mt. Kilimanjaro Climbing Routes
Each route on Mount Kilimanjaro is unique. They all have their pros and cons. They differ in the budget, duration, length, scenery, and even the slope profile.
Visa Information
Before climbing Kilimanjaro, you will need to apply for a Visa, have a passport, and even get a PCR test for Covid-19.
The Cost Of Climbing
Is mount Kilimanjaro worth the costly price? What is the cost breakdown, how much do I tip the porters and guides? 
Training For A Kilimanjaro Climb
How fit do you need to be to climb Mount Kilimanjaro and how do you train to gain fitness?
Altitude Sickness
Altitude sickness plays a big role in hindering your progress on the mountain if you want to reach the summit
Which Route is best for you?
Invariably the first thing people ask us when they start to plan their climb is "which is the best route to climb Kilimanjaro"While the choice is ultimately personal these are the routes we recommend
Highly recommended routes.
Do you want to climb Kilimanjaro but aren't sure which trail to take? Climbing Mount Kilimanjaro is becoming increasingly popular, and aspiring climbers are sometimes unsure which route to choose. This webpage will explain the distinctions between the routes and assist you in selecting the best option for you. Kilimanjaro can be climbed in seven different ways. They are as follows: The Marangu Route (aka Coca-Cola Route or Tourist Route), Machame Route (aka Whiskey Route), Umbwe Route, Rongai Route, Shira Route (aka Shira Plateau Route), Lemosho Route, Western Breach Route, and the Northern Circuit Route. For descending, there are two options. They are as follows: Mweka Route and Marangu Route.
Let us take a look at the most commonly used routes on Mount Kilimanjaro. You can also read more about all the Mount Kilimanjaro route here.
The Lemosho Route ( The overall best route)
The Lemosho route takes you through the magnificent and secluded rainforest zone for the first two days, with decent possibilities of encountering animals. The Lemosho Glades, where the route begins, is also known as the Lemosho Glades.
It's a route for those who are confident in their abilities to trek in rough terrain and camp out for long periods of time, who want a fantastic wilderness experience, and who aren't concerned with the costs and budget.
From the west, the Lemosho path reaches Kilimanjaro and eventually joins the Machame route. As a result, everything written about the Machame climb route also applies to the Lemosho climb route.
Is Lemosho the longest Route on the mountains?
Lemosho is a lengthy trail, generally seven or eight days long, with several variations but it is not the longest. The longest trail has to be the Northern Circuit Route which takes at least 9 days. 
Is Lemosho the most expensive route on Kilimanjaro?
Lemosho is a costly alternative due to its length, remoteness, and additional transportation costs.
Does Lemosho offer the highest summit success rate?
Shorter routes offer a lower summit success rate, however, because of the lengthier itinerary giving you enough time for acclimatization, this route has very good summit success rates and has become rather popular.
Read more about the Lemosho Route
The Machame Route –  The Most popular Route
The Machame route is also known as the "Whiskey Route," not to be confused with Marangu Route also known as the "Coca Cola Route" 
Machame vs Marangu Route
Machame is a more demanding climb in some ways than Marangu, but it has a significantly greater success rate, especially if you undertake the seven-day variation. (Around 60% of climbers on Machame reach the summit, and over three-quarters reach the crater rim, according to estimations.)
The seven-day option allows you to heal, acclimatize, and prepare for your summit attempt in a relatively short amount of time. In this regard, the six-day variant is slightly the same as the Marangu route. Also, the Marangu route strictly uses A-shaped, dormitory-style cabins or huts as a way of accommodation while the Machame Route utilizes campsites and accommodation is in the form of tents.
Technically, the Machame trail is not tough. It is more difficult. The path is often steeper, with numerous ups and downs as it passes through a series of valleys and ridges. That is, however, why it is one day longer than Marangu.
Even yet, for those who have never done any longer hikes before and are unprepared, it might be tough and exhausting.
There's also the Barranco Wall to conquer, a one-and-a-half-hour climb that will need you to use your hands for balance on times. (It sounds and appears much more difficult than it is!)
And you'll have to camp along the way.
Machame Route or Lemosho, which one is more scenic?
The Shira Plateau, the Lava Tower, the Barranco Wall… the Machame route is truly breathtaking in terms of scenery. Starting in the west, you round Kibo on the southern side before descending via the Mweka path towards the southeast. It's difficult to beat diversity. Machame is regarded as one of the most beautiful Kilimanjaro climbs alongside Lemosho.
Why is Machame Route so popular?
As a result of its beauty and because it has existed for a long time, the Machame route has become Kilimanjaro's most popular climb route. The benefit is that prices have decreased, and numerous budget operators are now available. The Machame route has the drawback of being quite congested.
Machame Route is affordable a good value for money.
Machame may be the Kilimanjaro climb route of choice for you if you are confident in your abilities to walk in challenging terrain for days on end if you enjoy camping and nature, but you are on a tight budget. You'll have to put up with crowds on the trail.
Read more about the Machame Route here.
The Marangu Route – Shortest and most affordable Route
The Marangu Route is also known as the "Tourist Route" or the "Coca-Cola Route" in jest.
There are two reasons why it's dubbed the "Tourist Route." One explanation is because of its popularity, this climb path has become rather touristic.
The Marangu route is also the only one on Kilimanjaro that takes the same way up and down, making it the busiest climb route on the mountain.
The Marangu trail is a pleasant stroll with a steady, moderate incline (at least until you reach the last camp). The Marangu route has a reputation as an "easy" climb route as a result of this.
Marangu Route, the easiest route on Kilimanjaro
The other reason why the Marangu route is nicknamed the "Tourist Route" is because, because it is believed to be "simple," many woefully unprepared "tourists," rather than trekkers, choose the Marangu route. Due to its gentle and gradual slope profile, the Marangu Route is considered the easiest route. Also due to the fact that the over-reliance on huts as opposed to tents as a method of accommodating climbers, it makes it easier for the porters to assist climbers as much of the work, carrying equipment like tents is greatly reduced.
The only route that uses huts accommodation
The sleeping cottages along the road gave the route the moniker "Coca Cola Route." They make money by selling the items (as well as bottled water and candy bars). The Marangu route is the only one on Kilimanjaro that includes hut accommodations. It is not permitted to camp.
Is marangu Route, the cheapest Route on Kilimanjaro?
The Marangu route is a relatively cheap climb. You won't need any camping equipment (and won't have to pay for extra porters to carry it), and you'll be able to complete the climb in five days and four nights. In addition, several low-cost operators offer treks along this route.