Book this Tour
[[[["field16","equal_to","Yes"]],[["show_fields","field14"]],"and"]]
keyboard_arrow_leftPrevious
Nextkeyboard_arrow_right
Add to wishlist
Added to wishlist
Removed from wishlist
3
Add to compare
Group Size
Join Group, Private Tour
This 7 day Rongai Route itinerary is gaining popularity due to the fact that it is the second easiest after Marangu and offers amazing nature views. On the north-eastern side of the mountain, the Rongai Route is the sole option and it has one advantage over the other routes on the mountain. The Rongai route is the best option to climb Mount Kilimanjaro even when it is raining because since it begins from the northern slopes which receive very little precipitation, it stands out as an all-weather route.
7 Days Rongai Route Prices
Below are the prices of the 7 day Rongai route package, starting from $1,675 per person sharing for a group of 10 people.
| | | | | | | | | | |
| --- | --- | --- | --- | --- | --- | --- | --- | --- | --- |
| 1PAX  | 2PAX | 3PAX | 4PAX | 5PAX | 6PAX | 7PAX | 8PAX | 9PAX | 10 PAX  |
| $2,490 | $2,070 | $1,1925 | $1,855 | $1,815 | $1,785 | $1,750 | $1,720 | $1,700 | $1,675 |
Climbing Mount Kilimanjaro via The Rongai Route
Climbers who want to avoid the huge crowds of people on other routes should choose the Rongai Route. This route runs through the Tanzanian or Kenyan borders of the mountain, and it takes 6 days to complete.
The Rongai Path is solely used to ascent the mountain, and it meets up with the Marangu Route, which is also an ascending route, at the summit. There are several caverns along this path, some of which are utilized as overnight lodgings.
The Rongai Path, the only Kilimanjaro route that starts from the north side of the mountain, is one of the less used ways up the mountain.
Because of its north-facing orientation, the Rongai Route is less steep, less crowded, and drier, making it a popular choice for people looking for a unique climbing experience.
Duration: 6 or 7 days
Difficulty: Medium
Scenery: Very good
Traffic: Low
7 Days Rongai Route Success
The summit success rates for the 7 Days Rongai Route is a good 80% compared to a lower 65% for the shorter 6 day route variation of the Rongai Route.
When you arrive at Kilimanjaro International Airport, you will be met and transferred to your hotel for dinner and overnight as you prepare for the next day. Your head guide will meet you for your briefing, gear check and arrange for you to hire or rent any gear or mountain equipment you may need.
7 Days Rongai Itinerary

Day 1: Rongai Gate to First Cave's Camp
Elevation (m): 1950m to 2600m, Distance: 8km, Time: 4 hours, Habitat: Montane Forest.
We will check-in at the Marangu Park Gate and then transport to the Rongai trailhead (about 2 12 hours) to begin our 7 day Rongai Route trek. Before you begin your trip from the settlement of Nale Moru, we will meet our porters. The twisting trail passes through corn fields before slowly ascending into a pine woodland. The first night's camp is in First Cave, around 2,600 meters above sea level.
Day 2: First Cave to Kikelewa Cave
Elevation (m): 2600m to 3600m, Distance: 9km, Time: 6 – 7 hours, Habitat: Moorland.
The route ascends towards Kibo, passing through Second Cave (3450m) on the way and arriving at Kikelewa Cave at 3600 meters. From here, the vistas begin to open up, and you can see for yourself how massive Kili is. Third Cave Camp is where we will spend the night (Kikelewa Caves).
Day 3: Kikelewa Cave to Mawenzi Tarn
Elevation (m): 3600m to 4330m, Distance: 6km, Time: 4 hours, Habitat: Moorland.
A short but steep ascent over grassy hills rewards you with spectacular panoramic vistas and a genuine sense of wildness. Soon after, we leave the forest behind and arrive to Mawenzi Tarn (4330 m), which is wonderfully positioned in a cirque immediately underneath Mawenzi's towering spires. As part of the acclimatization process, the afternoon will be free for relaxation or exploration of the local region.
Day 4: Mawenzi Tarn
Elevation (m): 4330m, Habitat: Moorland.
We'll stay in Mawenzi Tarn for an extra day to get used to the altitude. We'll be able to hike and explore the Mawenzi Tarn area while also resting in preparation for our climb up Kilimanjaro the next day.
Day 5: Mawenzi Tarn to Kibo Campsite
Elevation (m): 4330m to 4750m, Distance: 4 km, Time: 3 hours, Habitat: Alpine desert.
Between Mawenzi and Kibo, we cross the lunar desert of the 'Saddle' to reach Kibo campground (4750m) at the bottom of the Kibo crater rim. The rest of the day will be spent recuperating in preparation for tomorrow's last ascent!
Day 6: Kibo Campsite to Uhuru Peak to Horombo Hut
Elevation (m): 4750m to 5895m, Distance: 6 km ascent/16km descent, Time: 6-8 hours ascent/4-5 hours descent Habitat: Stone scree and ice-capped summit.
We'll wake up very early at 23.30 a.m. and have tea and biscuits. We'll begin our ascent. This is when things start to become rough. The hike begins with a rough walk that leads to the Hans Meyer Cave (5150m). We then zigzag along the crater rim to Gillman's point (5681m). This is the most difficult stretch of the path since it is quite steep and has a lot of stone scree. Snow might be encountered all the way up to Uhuru Peak (5895m), Africa's highest point, from Gillman's Point. Exhilaration and fulfillment abound – you've accomplished your goal!
The length of time we can spend on the summit photographing will be determined by the weather conditions before we return to Kibo Hut and then Horombo, where we will spend the night. Later that evening, we have our last meal on the mountain (soft drinks and beer are available for purchase at the camp office) and a well-deserved rest.
Day 7: Horombo Hut to Marangu Gate
Elevation (m): 3720m to 1980m, Distance: 20km, Time: 5-7 hours, Habitat: Moorlands.
After breakfast we continue our descent, passing Mandara Hut, down to the Marangu Gate where you will receive your summit certificates. A vehicle will meet you to drive you back to the Hotel in Moshi as your 7 days Rongai Route tour ends.
What's included
Pick up and drop off at Kilimanjaro International Airport (JRO)*
2 nights hotel accommodation in Moshi (before & after the climb)
Breakfast is included at the hotel*
1 Post-climb celebratory drink (beer, juice, or soda) on us*
Group transport to and from Moshi to ALL Kilimanjaro park gates*
No additional transport fees will be charged to the Northern or Western route gates*
Kilimanjaro National Park permits
Camping/Hut fees
Mountain rescue fees
Guides/Porters salaries
Private toilet for the party on all climbs (except for Marangu)*
All season mountain tents
Foam sleeping pad (unless you opt to bring your own instead)
Mess tents, tables, chairs for parties of two or more
All meals on the mountain
No small party supplement fees will be charged
No single supplement fees for Private Climbs will be charged
Not Included
Airfare
Personal Gear
Tips for porters & Guides
Tanzania Visa: $50 per person on arrival
Personal Expenses (e.g. laundry, telephone, beverages, etc.)
Optional Tours (short safari after your climb etc)
Tips and any items of personal nature.
Kilimanjaro Reviews
My boyfriend and I recently completed a six-day trek on the Rongai Route with mountkilimanjaroroutes.com, and we couldn't be happier. We would highly recommend the organization.
Again, I feel very secure and confident in suggesting mountkilimanjaroroutes.com to anyone. We chose them based on a suggestion from a friend, and we will continue to do so in the future.

Janine Brown
Climb Kilimanjaro
Mount Kilimanjaro Routes has been providing and still continues to provide the highest quality Kilimanjaro climbs at a reasonable cost.
Update - Route info
There are eight established routes used to climb Mount Kilimanjaro, namely: –
Marangu Route
, Machame Machame, Lemosho Route, Rongai Route, Northern Circuit, Umbwe Route, Shira Route and Western breach . The Marangu,
Machame
, and Umbwe routes approach Mount Kilimanjaro from the South. The
Lemosho and Shira
routes approach the mountain from the west. The Rongai route and
Northern Circuit Routes
approach Kilimanjaro from the north near the border of Tanzania and Kenya. All routes except Marangu and Rongai descend via Mweka.
Specification:
7 Days Rongai Route
| | |
| --- | --- |
| duration | 6 Days |
| group-size | Join Group, Private Tour |
| tour-type | Hiking |

Related Products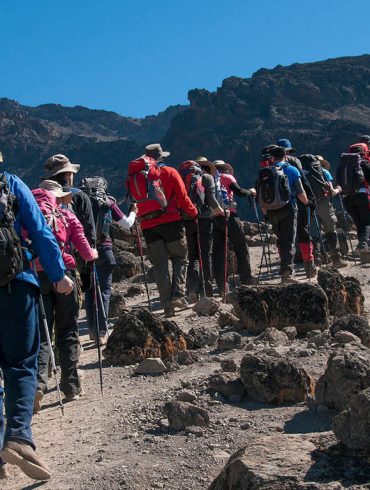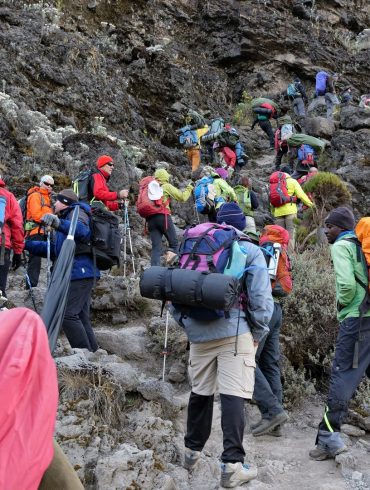 Best price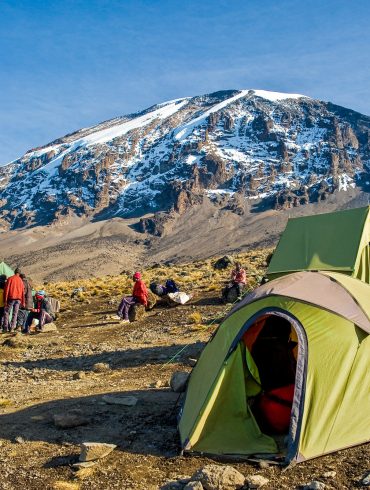 Book this Tour
[[[["field16","equal_to","Yes"]],[["show_fields","field14"]],"and"]]
keyboard_arrow_leftPrevious
Nextkeyboard_arrow_right
Add to wishlist
Added to wishlist
Removed from wishlist
3
Add to compare