Climb Kilimanjaro on your honeymoon, take a private safari and maybe relax on idyllic Zanzibar.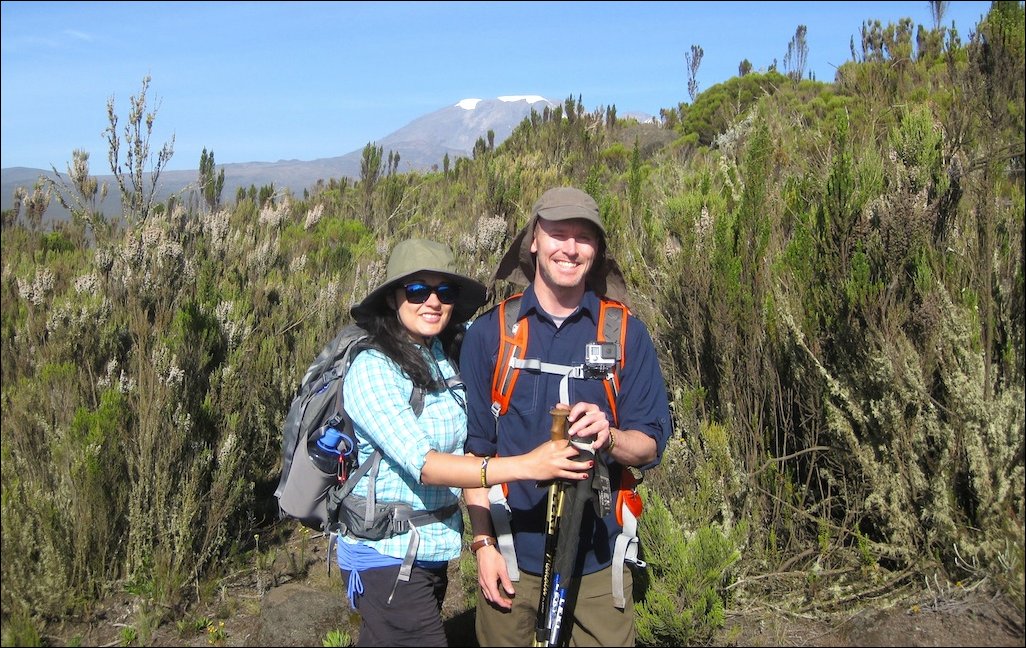 Every year more and more couples choose to climb Kilimanjaro for their honeymoon and spend their first nights of married life huddled in a little tent! And every year since we started, our totally tailor-made approach to Kilimanjaro climbs has led more and more honeymoon couples to choose us to organise their dream trip.
From the moment you land in Tanzania to climb Kilimanjaro, all our team will leave nothing undone to make your trip perfect. We offer wonderful romantic hotels before and after your climb, extras like private loos and warm sleeping bags and a bottle of bubbly to spray around at the summit. Whatever you want for your honeymoon Kilimanjaro climb just ask and if it can be done we will arrange it.
And if you want to make your honeymoon one in a million why not combine it with a safari or a stay on Zanzibar. We offer special package deals for Climbs and Safaris, Climbs and Zanzibar and the Ultimate Kilimanjaro Climb Safari and Zanzibar package.
Our absolute favourite is to climb Kilimanjaro via the 7 day Machame route, transfer to the lovely Bayleaf Hotel, take a four-day safari and then fly to Pemba to stay in barefoot luxury at The Manta Resort.  Just read what our last honeymooners said!
Mount Kilimanjaro Celebratory climbs for