Safety on your Kilimanjaro climb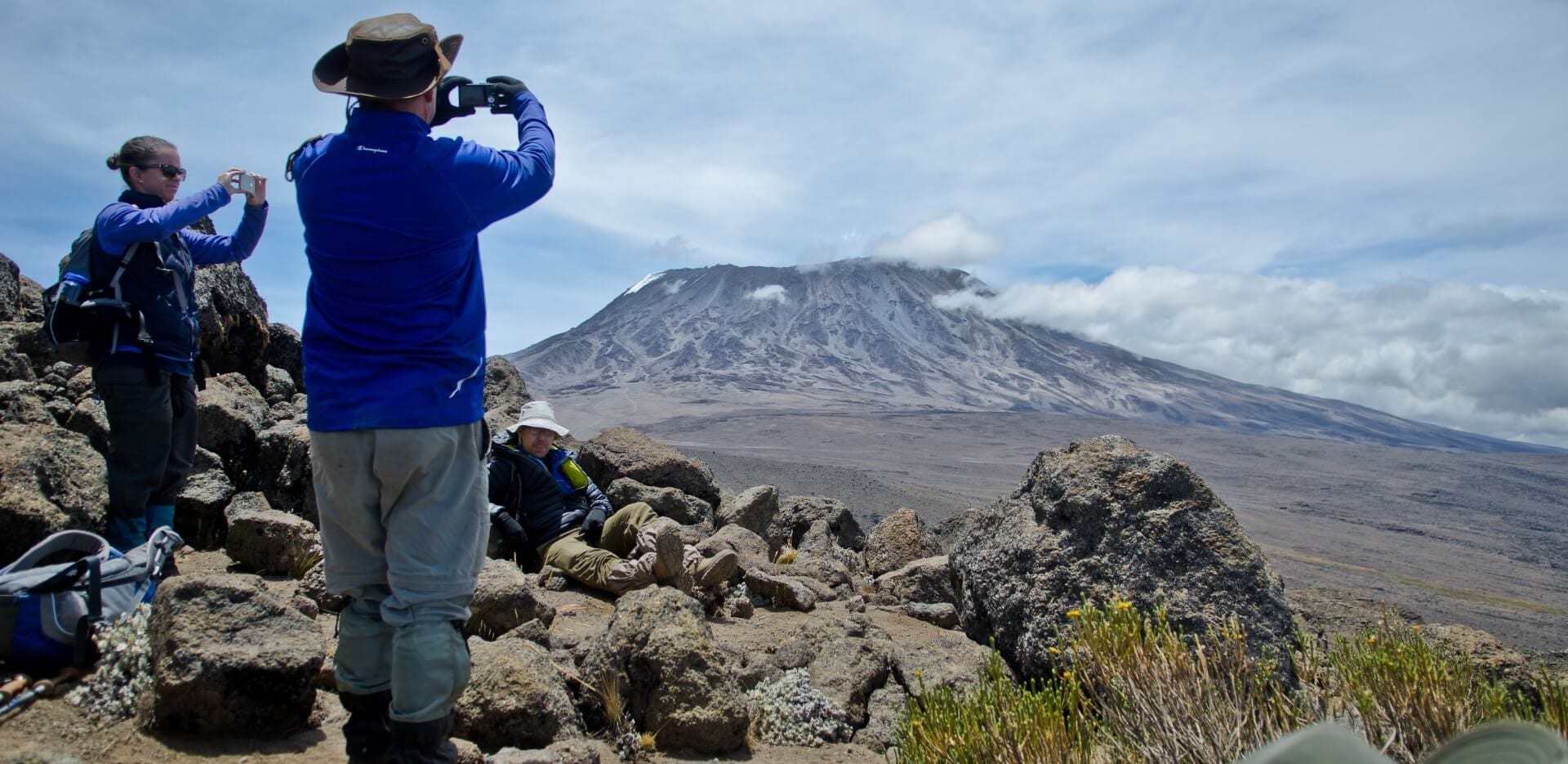 Safety is our highest priority on all our climbs at Mount Kilimanjaro Routes. Detailed risk assessments are completed and kept updated in line with the best international health and safety practices. Our policies, practices and risk assessments are reviewed annually with our insurers to ensure that we do everything possible to minimise risk for your Kilimanjaro climb.
One of the main attractions of a private tailor-made trek with Mount Kilimanjaro Routes is that the guides are looking after a relatively small number of people and can, therefore, make your individual health and safety their focus.
Climbing mountains at high altitude is, however, a dangerous undertaking and people die each year attempting to climb Kilimanjaro. Often you will hear of companies offering Gamow bags (artificial pressurisation) and supplemental oxygen but these will not prevent deaths from happening. The best way to ensure safety on the mountain is to immediately identify possible symptoms of AMS or illness to your guide at their onset, to monitor carefully and if they become more severe to rapidly descend to a safe altitude.
It is critical that you monitor your wellbeing and communicate this effectively to ensure your safety on the mountain. Our guides are expert in identifying AMS but if you do not communicate properly you increase the risk of a critical altitude-related condition developing. YOU MUST READ OUR INFORMATION ON AMS AND ENSURE YOU KNOW THE SYMPTOMS SO THAT YOU CAN ADVISE YOUR GUIDE once the early warning symptoms start to manifest.
Descending rapidly aided by two guides/porters, it is possible to descend up to 400 vertical metres within 30 minutes. A 300m loss in height usually represents a sufficient pressure increase to improve a critical condition.
Gamow Bags are good for mountains from which immediate rapid descent is not practicable, but they are not generally useful on a mountain that it is humanly possible to descend quickly such as Kilimanjaro. Nevertheless, upon request, we can arrange to carry a Gamow Bag at a supplementary charge of £200.
Use of supplemental oxygen, again, is only to recommended along with rapid descent. Once a climber is administered oxygen it is no longer safe for them to continue to ascend. We administer emergency oxygen on the mountain in conjunction with rapid descent only. Supplemental oxygen can be carried by your team at a cost of £50 per trip but is for use in emergencies only; not as a means of assisting a climber to the summit.