Weddings, Kilimanjaro climbs, Tanzanian safaris and Zanzibar beaches – a perfect combination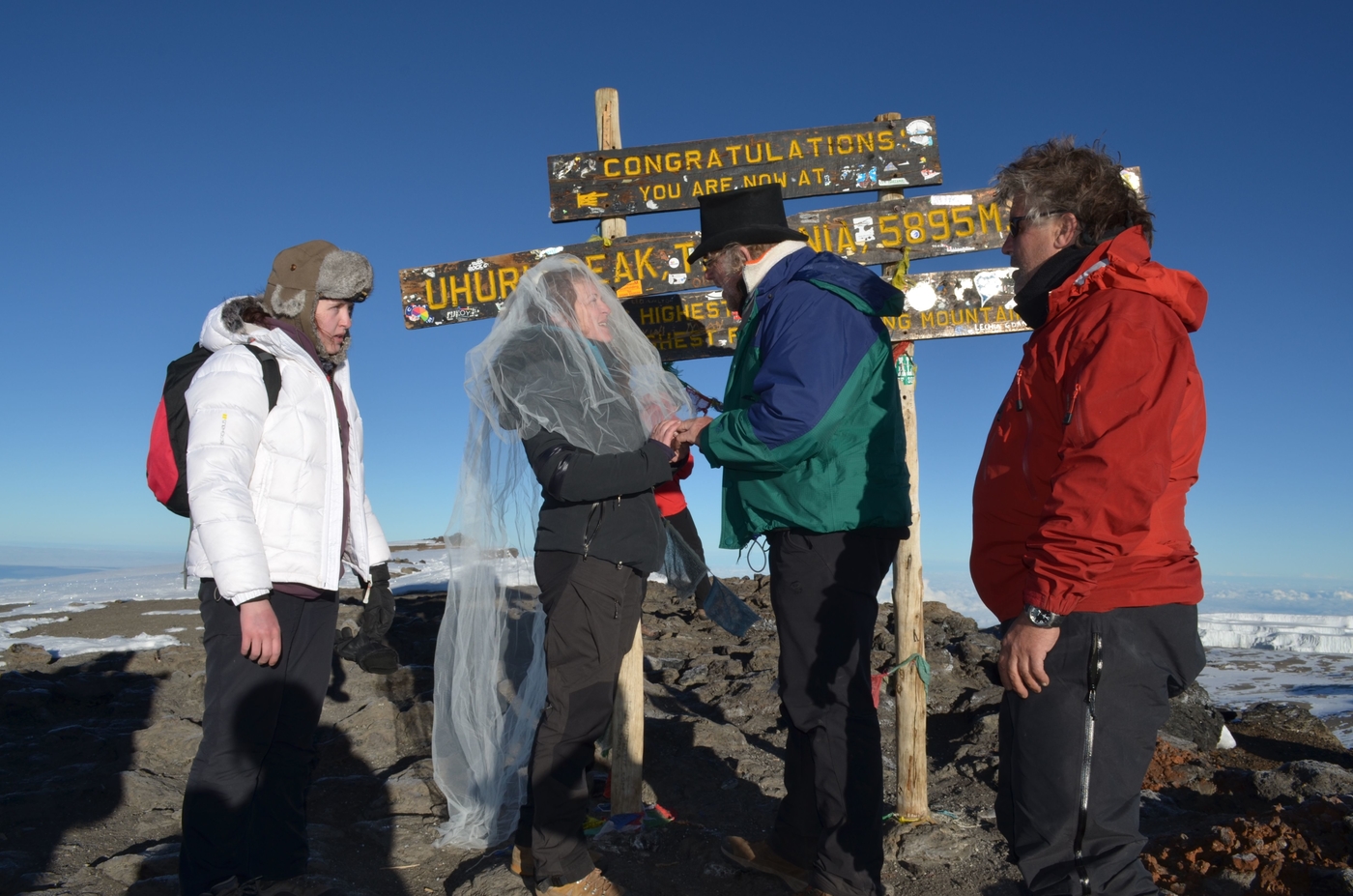 Mount Kilimanjaro Routes are specialists in organising wedding trips and honeymoons based around a Kilimanjaro climb. Beautiful romantic hotels, a wonderful location for a very special wedding, and almost anything else you would like, please do ask.
Although it is not possible to actually get married on the summit of Kilimanjaro (we have not managed to persuade a local priest to climb with us yet) we can arrange a beautiful wedding at a lovely hotel in Arusha. The hotel will host the whole of the wedding day, providing luxurious accommodation for you and your friends and fabulous food and drinks to your requirements.
Both civil and religious weddings can be arranged.
And of course, after your wedding, we can arrange a VIP Kilimanjaro climb for you!
Mount Kilimanjaro Celebratory climbs for